Specialties
---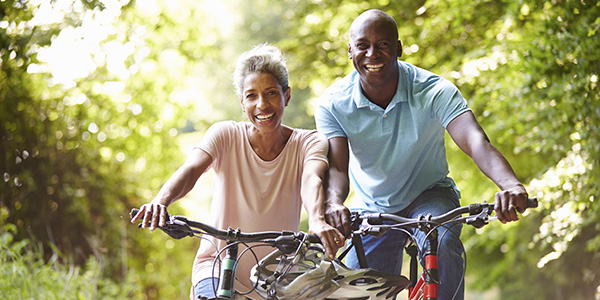 Please click on a topic in the
side

column to view the specialties.

Our board-certified, fellowship-trained orthopedic surgeons offer a wide variety of orthopedic treatment options. In addition to surgical options, we also offer conservative, nonsurgical treatment options for orthopedic conditions.
Joint Replacement Surgery
Conditions like arthritis can damage the shoulders, hips, or knees, leading to pain and stiffness. Sometimes, pain and stiffness can progress to the point that conservative treatment is no longer helpful, and patients may find it difficult to perform everyday activities. In those cases, joint replacement surgery may be recommended.
We specialize in joint replacement for the shoulders, hips, and knees, including total and total and partial knee replacement, shoulder replacement, and total hip replacement.
Sports Medicine
Sports can be very physically demanding, and unfortunately injuries do happen. Athletes need treatment options that allow them to recover quickly so that they can get back on on the field as soon as possible.
We offer both surgical and nonsurgical treatment options for common sports injuries like sprains, strains, meniscal tears, rotator cuff tears, stress fractures, shin splints, and anterior cruciate ligament (ACL) injuries. Whenever possible, we opt for nonsurgical treatment, but if surgery is needed, we offer minimally invasive surgical methods for a variety of sports injuries. We also offer physical therapy to help athletes regain strength and function in the injured area.
Fracture and Trauma Care
Fractures and dislocations can result from physical activity or sports, an accident, or uneven bone growth in children. The goal of fracture and trauma care is to restore the natural alignment of fractured bones or dislocated joints and stabilize the injured area.
We offer both surgical and nonsurgical treatment options for a variety of fractures and traumatic injuries, including limb reconstruction, growth plate fracture treatment, casting, and internal fixation.
Foot and Ankle
Foot and ankle pain can interfere with normal activities. Fortunately, most foot and ankle injuries can be treated without the need for surgery. We offer treatment options for a wide variety of foot and ankle injuries and conditions, including bunions, hammertoe, claw toe, plantar fasciitis, Achilles tendon injuries, ankle arthritis, ingrown toenail, and tendon and ligament tears. We also offer diabetic foot care.
If a patient's foot or ankle pain does not resolve with conservative methods, we also offer surgical options to correct many foot and ankle injuries and deformities.
Hand, Arm, & Elbow
Hand, arm, or elbow pain can result from an acute injury, overuse, or a degenerative condition like arthritis. Our practice specializes in the treatment of several hand, arm, and elbow conditions, including carpal tunnel, arthritis, wrist sprains, fractures, trigger finger, and nerve injuries.
We will always recommend nonsurgical treatment options for hand, wrist, and elbow pain whenever possible, but we also offer surgical treatment options for patients whose symptoms do not respond to conservative treatment.